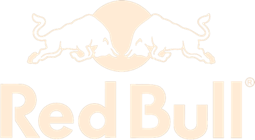 Formula 1 Lumberjacks
Max Pierre Daniil and Alex working the wood in Canada
Red Bull

F1
When visiting Canada, Red Bull Racing have treated their drivers to white water rafting, some ice hockey and even a bit of mountain biking.
While ice hockey is emblematic of the country, this year we still felt that the boys hadn't properly embraced their inner Canuck. They needed to go deeper, get more immersive. Yes, go full plaid shirt, raccoon skin-hatted lumberjack!
Racing the clock
With less than 48-hour notice, we needed to assemble a 2 camera, sound team for an ENG style shoot with a long list of next day deliverables, being reviewed by teams in Toronto and Austria and going out to Millions on international TV for race weekend.
Driving back to the editing suite we duplicated the footage for our team of editors who took over for the overnight shift in our remote editing station.
The campaign earned over 680,000 views on YouTube and millions more across international media hits throughout the race weekend while the athletes competed on the track.
Max Verstappen finished the race in 5th place while Pierre Gasly surprised with an 8th place finish. 
Retired CFL linebacker Shea Emry hosted the Red Bull and Toro Rosso teams.